The word home means many different things to many different people.
For some, it's the town that you grew up in, for others it's that feeling you get when you're spending time with the ones that you love.
Whatever your definition, your home should always be a place that makes you feel safe and warm.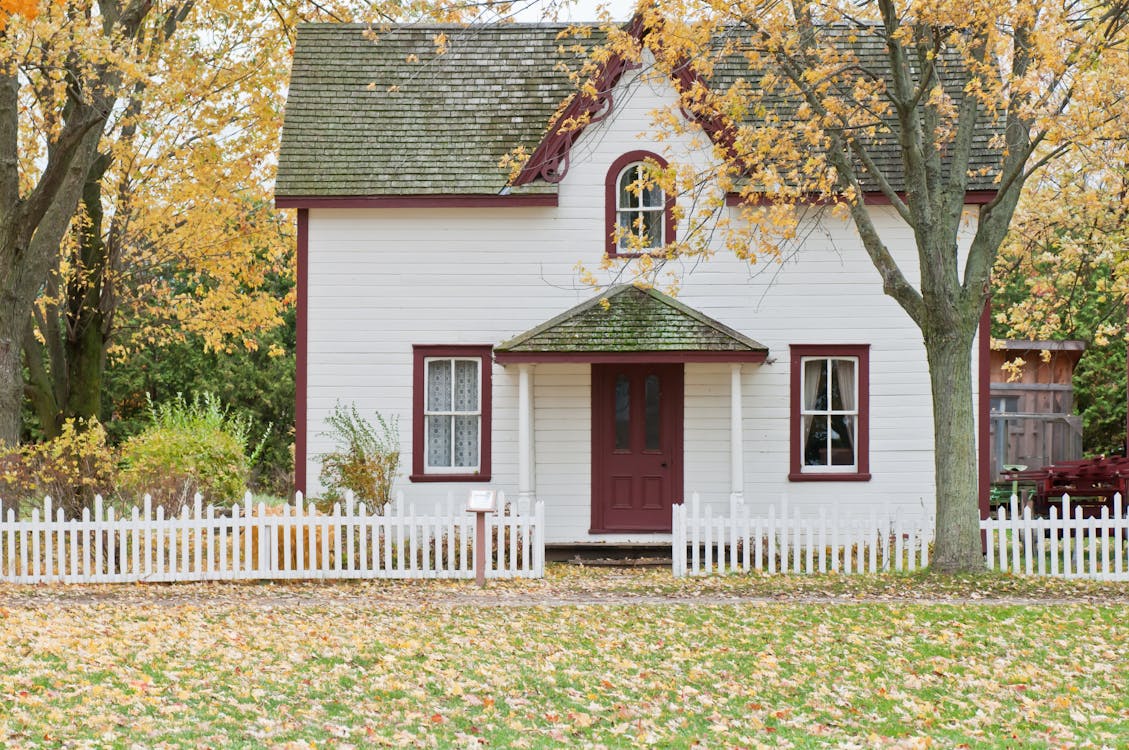 Pexels Source: Pexels
And for one couple, their home happens to be a tiny converted shed.
But this isn't your ordinary shed for storing tools and various bits of junk that have accumulated over time–this shed is a home in every sense of the word.
When Jori and her husband decided that they wanted to convert this shed into a space to raise their family, they knew they'd have their work cut out for them.
They began their project by purchasing a shed shell from Old Hickory Sheds and then got to work renovating the inside to suit their needs.
The first thing that you notice when you see this tiny home is its beautiful white color.
YouTube Source: YouTube

The walls are white, the fence is white, and even the front porch is white.
Jori mentions that "You probably think I'm crazy for having a white porch, but I think that it really brightens up this small space that we have here, and I do have to repaint it once or twice a year but I'm cool with that."
And after seeing how awesome the white porch looks, I can't help but agree with her.
YouTube Source: YouTube
As you move inside of the shed, the first room that you walk into is the kitchen/living space.
It's cozy and bright and makes you forget that you're inside of a shed.
YouTube Source: YouTube
The wooden accents on the walls and even the ceiling were built from reclaimed wood that was salvaged from an old fruit farm and granary.
YouTube Source: YouTube

If you turn back towards the front door, you'll find another room that opens up off the side of the living space–this room is Jori's son's room.
He's only three years old and the room that his parents built for him is nothing short of spectacular.
YouTube Source: YouTube

It has beautiful wooden walls and a homemade wooden bed frame that Jori built herself.

The frame sits a few feet above the ground which allows for some extra storage space underneath.
The room is complete with an old farm lantern and other antique farm decors that make the room feel both modern and rustic at the same time.
YouTube Source: YouTube

When you leave her son's room and walk back through to the other side of the kitchen and living area, you reach the laundry machines, full-sized bathroom, and the master bedroom.
YouTube Source: YouTube
YouTube Source: YouTube

Although the bedroom isn't as big as most master bedrooms that you may come across, it is big enough to fit a king-sized bed.
The mattress butts up against all three walls in the corner of the room and although making the bed can prove to be a challenge at times, it makes for a very cozy space.
YouTube Source: YouTube
The room is decorated with old farm lanterns just like the son's room and the wooden walls make you feel right at home.
Check out the video below to see a tour of the entire home and be sure to share this video with 0thers!
Please SHARE this with your friends and family.
---
Shareably
---
Source: Living it Country , Instagram